LOGIXtech, we are a knowledge organization making technology interestingly different with focus on Professional Services and Custom Software Development.
Knowledge Organization With An International Footprint Since 2000
LOGIXtech is a subsidiary of a publicly traded corporation – NASDAQ TSRI: listed since 1971. Our Corporate headquarters is in Edison, New Jersey, with offices in New York City, Atlanta, Las Vegas and our European presence in Luxembourg. We also provide services from our Data Center in Hauppauge, Long Island.
We employ over 250 consultants.
SAP ECC / S4 HANA
As a Gold Partner of both SAP America & SAP Canada since early 2006, we have gained recognition throughout the SAP eco-system as a leading and trusted partner, committed to providing pre- and post-sales support to SAP.
Microsoft Dynamics 365 F&O, Business central, Microsoft Dynamics AX | NAV | GP
Our MBS Implementation team is more than a group of product consultants with specialization in implementation, roll-outs, upgrades, customization and 3rd party integration
Our traditional expertise is in I.T. consulting on a range of domains and our Group currently has over 400 consultants assisting clients, mainly in North America. Our consultants travel to Europe on-demand.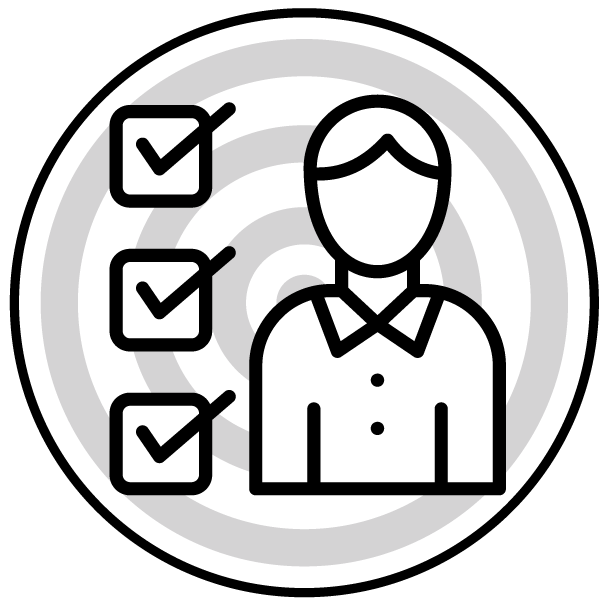 Our core expertise is in Enterprise Applications for manufacturing, Finance, Telecom, Pharma, Government and Retail industries
The Right Fit. Every Time.
LOGIXtech consultants are held in high esteem not just due to their technical expertise but also because of their extremely professional demeanor — they have a long history of successfully implementing critical projects in diverse industries like healthcare, state government, financial services, telecommunications, software, systems integration, manufacturing, and many others. Working closely with Business Objects since 2006, LOGIXtech was selected by SAP as their very first BI Partner and has earned recognition throughout the organization as a trusted and leading BI Partner. With a large team of experts with a minimum of 10 years of hands-on experience across the core and emerging SAP BI technologies, LOGIXtech is involved in a range of initiatives in the SAP BI space, including current state assessments, road maps, conversions, migrations, upgrades, customizations, system optimization, security updates, data services, and advanced development, with focus on knowledge transfer and mentoring. LOGIXtech also engages with SAP America in pre-sales support, proofs of concept, product demonstration, discovery, scoping, storyboarding, demo scripts, and presentations.
A trusted partner delivering highly skilled and proven IT consultants at very competitive rates
Flexible, hybrid engagement model – Onsite/Offsite/Offshore/Near shore, 24×7 solution centers
End-to-end project delivery, followed by 24×7 Support
Our Bootcamp approach helps customers identify the underutilization of products
SAP BootCamp (a Pre-defined Coaching for Business Analytics) – a productized service
offering jointly developed by SAP America & LOGIXtech Solutions
Custom product specially created to address the problem of underutilization of SAP BI in the SAP User Community
The SAP BI Bootcamp Series is distinctive in bringing together some of the brightest and most respected Business Intelligence Practitioners with over 35 years of experience to focus on a single SAP customer's needs. Do not confuse this with formal training or consulting services.
"We have implemented the same methodology on other ERP systems for all our clients."
EMC Documentum
A quote from a recent Press Release "EMC is pleased to welcome LOGIXtech to our Consulting Preferred Partner Program,"
said John O' Melia, Sr. VP of Worldwide services
Look At What People Are Saying…
"Please know that in my three-year experience of working with LOGIXtech as a National Practice Leader for PeopleSoft ERP Consulting at Unisys I was pleased with the personal service and support I was given and the quality of candidates that LOGIX presented.
Normal requests, those that required reasonable timeframes and popular skills, were always completed when needed and with multiple candidates. As we all know, business today is usually not normal. Niv and her staff outdid themselves in cases where the requirement was for an arcane skill with a difficult experiential background and a demanding base rate. I was consistently impressed by how well the LOGIX team worked under pressure, how comprehensively they understood all of the requirements of my request and the attention they gave to being sensitive to my expense concerns.
The LOGIX team always acted as a true partner to my staffing needs. On many occasions I asked that they identify recruits based on the contingency o...
Daniel R Heering, National Practice Leader for PeopleSoft ERP Consulting Unisys
"LOGIXtech is a high quality sourcing partner who has always provided the top quality people to support our projects. The team at LOGIXtech has consistently over achieved in meeting targeted goals for staff augmentation needs. LOGIXtech can be counted on to do whatever it takes to get the job done. I continue to use LOGIXtech as my key partner in meeting our business objectives."
John A. Wheeler
"I had the pleasure of partnering with Logix-tech for several years. The firm has consistently demonstrated the utmost professionalism, integrity, and responsiveness of any firm I have partnered over my 25 year career.
In my roles as a CSC Partner, TCS Head of Life Sciences and Health Care, and in my current role as Vice President of Life Sciences for SAIC they have earned the status as the "go-to" firm for contractor resources. Logix-tech is an integral part of my Practice growth strategy and I consider them a trusted advisor. Logix-tech has received the highest endorsement from the many colleagues I have introduced to them at CSC, TCS, and SAIC. Clearly they would an excellent addition to the SAP group of alliance partners."
Keith B. Smith, SAIC – Vice President
"LOGIXtech - and Niv as its owner - have been an extraordinary partner to Business Objects over the last three years. There has never been a conflict concerning ownership of client relationships, quality of resources provided to support our joint engagements or preservation of the Business Objects brand. I am certain that their professionalism will benefit us further within the larger SAP ecosystem"
Mark Zavrel, SAP Business Objects Vice President, Field Services – East Region
"I am more than willing to provide a positive recommendation and testimonial to you and LOGIXtech.
I am very pleased with the partnering relationship that delivers to me both market facing value with industry and firm specific insight as well as the talented resources that you bring to the table to assist with our implementation of solutions for our clients.
I am available to speak to SAP / Business Objects in your behalf."
Sean O'Donnell, SAP Business Objects Regional Vice President – Global Services